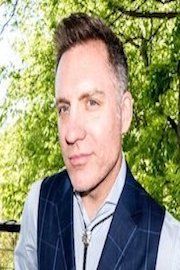 10/31 Chief Sommelier Jason Tesauro
Jason Tesauro
Keeper Collection: Welcome to #SommChat everyone! Tell your friends to join us to learn from Chief #Sommelier Jason Tesauro @Barboursville fr #Virginia
KC: We'd like to introduce you to Chief #Sommelier Jason Tesauro @Barboursville #SommChat
Jason Tesauro Barboursville: Tesauro here. Howdy all. Some say no booze before noon, but I opened a #rosé at 11. #SommChat
KC: We're about ready to dive in w/questions, so shout out to Chief #Sommelier Jason Tesauro to say hello & so he knows you're here! #WineWednesday #SommChat
KC: Don't forget that EVERY tweet during this chat should include the #SommChat hashtag in order for everyone to see it!
KC: As we ask @Barboursville our Qs, you can ask Chief #Sommelier Jason Tesauro your Qs as well! He'll do his best to answer all Qs in the order they come #SommChat
KC: W so many participants lots of gr8 Q's R asked! Even if u dont ask 1--give a S/O 2 @keepercoll & @Barboursville 2 let us know u R here! #SommChat
KC: Let's start talking #wine with Chief #Sommelier Jason Tesauro @Barboursville #WineWednesday #SommChat
KC: Jason Tesauro @Barboursville How did you start in the #wine business? #SommChat
JTBV: Like so many, I began as a server. It took an Italian #somm and a sublime bottle of 1998 Nino Negri Cinque Stelle Sfursat to drive me to the books, deeper study, and travels abroad for a soul-first dive into our field. #SommChat
KC: Q fr #SommChat #Somm How long have you been with @Barboursville and what led you to work there Jason in #Virginia?
JTBV: I married a Virginian in 2001 and soon after made the requisite pilgrimage to @TJMonticello. Looking for a proper souvenir, I popped into a Charlottesville wine shop... #SommChat
JTBV: There, I saw a wall of #VAwine and labels with blue dogs, unicorns, and butterflies. But one, a 1998 Sangiovese Reserve, caught my eye for its elegance and its varietal. I bought it on a lark... #SommChat
JTBV: Not long after, I opened it and I was gobsmacked. I thought, they must be buying fruit from elsewhere. But no. I faxed my credentials (shows how long ago it was) and said "I want to tell this story..." #SommChat
JTBV: So I quit my job as #somm in Atlanta and moved to Virginia two months later. That was 17 vintages ago. Some #somm friends thought I was crazy, but the Masters kept telling me, "Trust your palate." So I did. And here we are. #SommChat
KC: Jason Tesauro @Barboursville Please describe your work as Chief #Sommelier at Barboursville Vineyards? #SommChat
JTBV: I've always got a suitcase by the door. My main role is to spread the gospel of #VAwine and @Barboursville by pulling corks for #somms, chefs, restaurateurs, retailers, and journalists around the country. We're in 38 states now. #SommChat
JTBV: I also have thew privilege of helping to develop our Estate and portfolio. For instance, our #Library1821 sprang from a dream I had. And our new Petit Syrah & Nebbiolo #rosé is a project I've been working on for years. #SommChat
KC: Q fr #SommChat #Somm Jason Tesauro @Barboursville can you describe the terroir and the exposure in the #vineyards at Barboursville ? Any #wine region that you would say is similar?
JTBV: Our 900-acre estate is dominated by red clay soils. We've planted 200 acres across a number of hill tops, orientations, and elevations. As we are in the foothills of the Blue Ridge Mtns, our region is known as the Piedmont... #SommChat
JTBV: Not surprisingly then, we have our beautiful fog in common with Piemonte, Italy (and our winemaker is from Torino), but our wines/climate have more in common with regions in Southern Italy. Meanwhile, my kids say @Barboursville looks like Toscana. #SommChat
KC: Q fr #SommChat #Somm Jason Tesauro @Barboursville what are the major mkts for the #wines and where would you like to add?
JTBV: Outside of #VA, we're easy to find in #DC and the mid-Atlantic. But I'm loving the support we're finding in Boston, Texas, and Chicago. I'm hoping to bring Atlanta online as our next biggest market because we are their wine neighbors to the north... #SommChat
JTBV: Typically, places with a higher-than-average wine IQ dig us because they're not drinking according to ratings and trends, but by taste and discovery. Any city with a progressive food culture finds something true and tasty in #vawine. #SommChat
KC: Q fr #SommChat #Somm on a recent answer Jason @Barboursville you mentioned Petit Syrah and #Nebbiolo #Rose - are you imagining having both grapes in a rose #wine?????
JTBV: It exists! And it may be the only rosé in the world made from those two grapes. I'm particularly proud of its texture. I keep telling ppl, "Rosé is not a vegetable. There is no season!" So we are positioning this as a winter (year-round) rosé. #SommChat
JTBV: Thar she blows. Allegrante. Named after a famous breed mare born and raised on our Estate that was later sold to Kentucky statesman Henry Clay in 1935. She ended up breeding 3 Kentucky Derby winners! #SommChat
KC: Jason Tesauro @Barboursville In your opinion, what is the most versatile #wine you produce from a drink now and/or age perspective? #SommChat
Jtbv: My benchmarks red for #VAwine is #CabernetFranc. I have a saying: if the Franc is plonk, that ain't VA's fault...that's operator error. It's an earlier-ripening variety that's perfectly-suited to our state and ranges from soft to elegant... #SommChat
JTBV: On our estate, our Italian heritage shows best via lean, green, and clean stainless steel whites like Fiano and Vermentino. But our Nebbiolo and Octagon (merlot-based right-Bordeaux inspired blend) are th wines I'm most proud to open for skeptics... #SommChat
JTBV: But don't sleep on #Viognier, which is totally ageable in VA. I wrote a story about the ageability of #VAwine for Decanter. Check it out. #sommchat
Can Virginia wines age? A test... - Decanter
decanter.com
KC: Q fr #SommChat #Somm Jason Tesauro @Barboursville Is there a person that has not been a mentor that you have admired throughout your #wine journey? If so, who and why? Do you only market the #wines or help in cave and vineyards as well?
JTBV: The inimitable @JancisRobinson and @RandallGrahm are two cool cats whom I greatly admire for their fierce independence and daring. Follow this link for a stupendous 26 wine, A-Z tasting I hosted, in part, because of them. #sommchat
KC: Q fr #SommChat #Somm how much of the Rose do you produce @Barboursville and is it available in all of your mkts or is it limited to some mkts Jason? how would you describe its tasting profile to a Somm ?
JTBV: Allegrante just hit this past summer and it's currently limited to VA and DC because we only produced 250 cases. I'm aiming to stretch its reach elsewhere and you can ping me offline to discuss... #sommchat
JTBV: Replying to @keepercoll
As for profile, I've made it habit not to describe wines any more by how they taste. Instead, I find that people resonate more with how a wine FEELS (literally and figuratively). This wine feels, for me, like a mash-up of Provence and Piemonte... #SommChat
JTBV: I guess it makes me want to don an ascot and play pétanque and bocce at the exact same time. It looks like summer, but its tannins feel like autumn and a colorful moment inside the grey of winter. #SommChat
KC: Q fr #SommChat #Somm do you feel your former career as a writer helps in your job @Barboursville and if so how?
JTBV: Nothing "former" about it. I won Best Food Writing 2016 and I've got work in the current issue of @esquire. Words and Wine are my life. Actually, there's a third leg to the chair, photography. I call my trio of passions: Lens, Pens & Tastevins... #SommChat
JTBV: Writing continues to give me new ways to express the ways that wine makes me feel. Wine is so much more than taste and smell. For me, it's history, chemistry, geography, art, philosophy, and sociology all tied up in a bottle. #SommChat
KC: Jason Tesauro @Barboursville Where have you traveled outside of the #US for #wine? Where do you want to go that you haven't yet? #SommChat
JTBV: I've visited 19 countries and I'm ready to explore Africa (Swartland excites me) and certainly more in South America (Argentina thrilled me earlier this year and I'd love to visit Uruguay)... #SommChat
JTBV: The most meaningful trips thus far have been to under-the-radar spots. I won national writing awards in 2011 and 2012 for being the first American wine journalist to bring @WineofMoldova and @RiasBaixasWines to the mainstream... #SommChat
JTBV: Domestically, I'm not really interested in Napa or Sonoma as much as Upper Peninsula Michigan and those weird/exciting things happening in Texas, Arizona, Colorado, Vermont, and even New Jersey... #SommChat
JTBV: All 50 states hv bonded wineries. Get to know what's out ur back door. Amazingly, many Virginians have yet to do that right here in our own wine country. We eat local... time to DRINK local. Btw, local beer is barely local. What's local? The water? #SommChat
KC: Q fr #SommChat #Somm Jason What do you like most about your position at @Barboursville? what are the most important skillsets for someone to have to be successful at a job like yours?
JTBV: I love vintage variation. I love that each varietal and vintage have a backstory. I love that our winemaker yields glory to our viticulturist. I love that we drink with an open mind and collaborate with peers in our state and elsewhere... #SommChat
JTBV: Most importantly, second to the farming, we are in the business of hospitality. No matter how smart/well-traveled any #somm may be, my best trait is the ability to meet people where they are... #SommChat
JTBV: No one can ever accuse me of snobbery when just last week, I went on TV to pair strawberry moscato with Starburst. Welcome millennials & others to wine,. Don't lord it over their novice heads. #SommChat
KC: Q fr #SommChat #Somm which of your #wines @Barboursville are best for BTG in a bistro style resto Jason?
JTBV: We essentially produce two lines: Reserves & what we call the Classics. Classics are line-item priced around $10-13/btl (depending upon your market) & do nicely BTG. But for tasting menus and more ambitious programs, some of our white Reserves in the $15 range also fit. #sommchat
KC: Jason Tesauro @Barboursville Any plans for changes at the winery in the next 5 years that you can share? #SommChat
JTBV: Absolutely. We were founded in 1976 & the first phase of planting led to a second phase of experimentation & now we're entering a third phase: mastery. We're honing in on varieties, clones, stock, & methods that consistently make th finest wines... #SommChat
JTBV: We're also spending more time at home. Which means experiential events on the Estate. Mushroom foraging, oyster shucking, back vintage verticals, Shakespeare performances, and even a suiting party with a custom tailor... #SommChat
JTBV: We believe that wine is a lifestyle and thus we're filling the calendar with the kinds of things that pair splendidly with wines and foods grown with intention, passion, wisdom, and sustainable practices. Anything less is just marketing. #SommChat
KC: Time to wrap up! Hope you enjoyed this hour of #wine talk with Chief #Sommelier Jason Tesauro @Barboursville #WineWednesday #SommChat