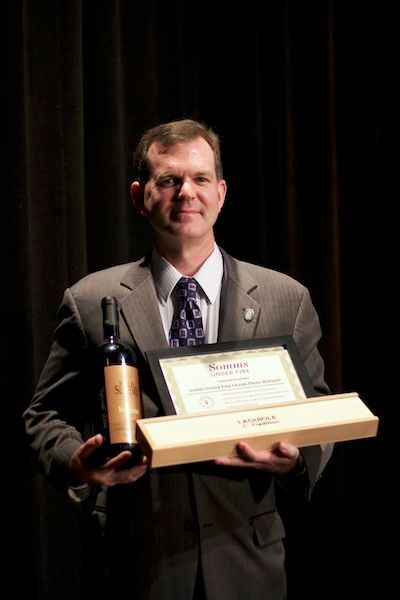 Advanced Sommelier Nathan T. Prater
Music Educator … Texas Peace Officer … Wine Guy … what do these varied careers have in common? Service! A bottle of 1983 Château Lynch-Bages sparked my interest for wine, while a 1978 Bodegas Muga Prado Enea inspired the "drive" to become a Sommelier. A native Texan and Austinite, he began his career in wine in Greensboro, NC in 2005. During that time, he served as Wine Manger/Associate for Total Wine & More, a retail wine outlet, before stepping into the role of Wine Buyer/Sommelier/Floor Manager at restaurant Bistro Sofia, an intimate, independently owned neighborhood establishment. Under his direction (w/ a fast learning curve after many mistakes!) both locations were known for providing excellent customer service, selection, and consumer wine education. Upon returning to Texas in 2010, he worked for Spec's Wines, Spirits & Finer Foods in sales before joining the management team at Good2Go, the "to go" outlet for the Grove Wine Bar. While at Good2Go, he established a popular education based wine tasting series to benefit the consumer regardless of their personal level of wine acumen. Prior to joining "forces" with Bill Elsey at the Red Room Lounge, he served in the capacity of Grill Manager/Sommelier at the Driskill Grill and the Wine Director for the Driskill Hotel.
In 2007, he began his journey with the Court of Master Sommeliers. After six years of dedicated study and practice, he sat for the Masters Exam in 2013 in Irving, TX passing the service component. Currently, his letter of "intent" has been submitted for the exam in May/2014 in Aspen. As well, he has the privilege of studying with Bill Elsey and Scott Ota who are founding member of the ATXSOMMS study group.
His interests are his lovely wife Kathryn, their dog Picasso, Las Vegas, teaching/mentoring, and dry rosé. As a hobby, he is fascinated with the craft of that amazing binary composition (with 3 dashes of orange bitters!) known as The Gin Martini, the "elixir of quietude".