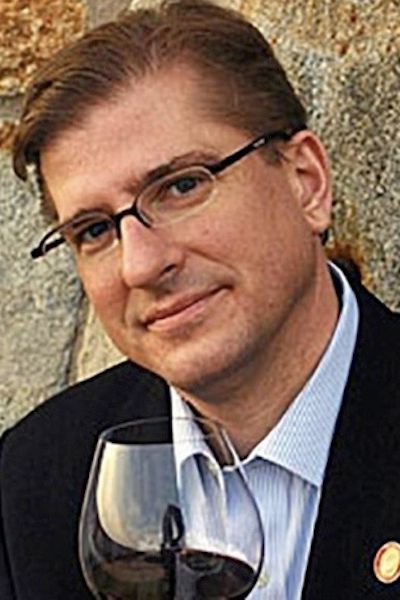 Master Sommelier Jay James, Chappellet Wines
An alumnus of Georgia Tech, Jay grew up in Atlanta, Georgia dreaming about playing guitar in a rock band (which he did), flying jets (which he did not) and got into the wine business by accident - just like everyone else.
In 1989, while teaching guitar and working as a part-time employee of the 400-seat Ray's on the River in North Atlanta, Georgia, Jay was charged with creating a new wine program. Here, through wine, Jay discovered how to combine multiple passions into a single field.
Soon after, Master Sommeliers Fred Dame and Evan Goldstein urged Jay to begin preparing for the grueling Master Sommelier Exam, which he passed in 1997. Prior to earning the MS Diploma, Jay held leadership roles with The Ritz-Carlton, Atlanta, the Peasant Restaurant Group, the four-star Nikolai's Roof at the Atlanta Hilton and Atlanta Wholesale Wine.
In 1998 Jay joined the opening team of the Bellagio Resort in Las Vegas as the Director of Wine. Bellagio was generating $30 million in annual wine revenues when he departed and was recognized at the time as the most successful single hotel wine program in the world. In 2005, Jay was named to the executive team of Southern Wine & Spirits Nevada, but recently joined Chappellet as Director of Sales and Marketing.
Jay has been a featured speaker on multiple televised features, at numerous wine and food events and has appeared in a long list of national publications including The Wall Street Journal, The New York Times, Forbes, Time Magazine, Restaurant Wine and The Wine Spectator. Jay is a member of the Court of Master Sommeliers and is actively involved with the organization's education and examination efforts. He currently serves as Vice President of The Guild of Sommeliers Education Foundation.
Adapted from Texsom.